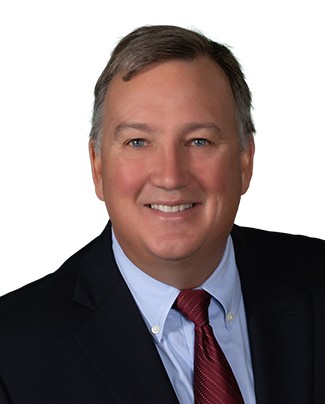 Edward R. Williams
ewilliams@andruslaw.com
(414) 271-7590
Practice Areas
Local Counsel
Patent
Trademark & Copyright
IP Litigation
IP Transactions
Client Counseling on IP
Technology Areas
Mechanical Patents
Electrical Patents & Software Patents
Education
Northwestern University (B.S. Mechanical Engineering)
University of California, San Diego (M.S. Engineering Physics)
University of Wisconsin School of Law (J.D.)
Bar and Court Admissions
U.S. District Courts for the Eastern and Western Districts of Wisconsin
United States Patent & Trademark Office
Supreme Court of Wisconsin
Supreme Court of Massachusetts
U.S. Court of Appeals for the Federal Circuit
Edward R. Williams is a registered patent attorney and partner at Andrus Intellectual Property Law. His office is in Newburyport, Massachusetts. Ed first joined the firm in 1993. From October 2000 to June 2005, he worked in-house as Chief Intellectual Property and Litigation Counsel at Apogent Technologies (NYSE:AOT), which merged into Fisher Scientific and is now part of Thermo Fisher Scientific.
Ed has represented many clients in a wide variety of intellectual property matters, including litigation, cease and desist work, patent and trademark prosecution, IP management and strategic planning, licensing, corporate IP development contracts, and corporate acquisition IP matters.
Ed's technical background is diverse. His educational background and early work experience as an engineer and patent attorney focused on complex mathematics, mechanical engineering and software programming. His work in-house, on the other hand, focused on laboratory products, PCR, immunodiagnostics and histology. Exemplary technical fields include:
marine propulsion systems
internal combustion engines
digital signal processing
audio recording
active sound and vibrations control
pasteurization
electrochemical fuel cells
medical imaging
DNA enrichment
central aortic blood pressure sensors
laboratory products (e.g., ultra-pure water purification systems, pipettes, microarrays, robotic cryogenic storage systems, PCR reagents and equipment, histological reagents and processing equipment, and immunodiagnostic tests and equipment)
ratiometric hematocrit blood sensing
oil and gas exploration
hospital sterile processing management software
cardiac resynchronization therapy
While in-house, Ed was responsible for developing and implementing strategies for IP procurement, maintenance, budgeting, enforcement, and strategic IP acquisitions. He was also responsible for IP due diligence, contract negotiation and follow-up integration for corporate acquisitions. Ed also managed all aspects of IP litigation in-house: namely, engaged and managed outside counsel, advised management and board members, negotiated settlement terms, set litigation reserves and reported to financial auditors. He also served as a corporate 30(b)(6) witness when necessary. His work in-house included a wide array of other tasks as well, e.g., managing licensing and indemnification disputes involving PCR and lateral flow, rapid immunodiagnostic technologies.
Ed focuses on his client's business goal, and his experience and ability to communicate complex legal issues clearly to the client makes him a valuable resource.
Education and Engineering Experience
Ed received a bachelor of science degree in mechanical engineering from Northwestern University, a master of science degree in engineering physics from the University of California, San Diego, and a juris doctor degree from the University of Wisconsin-Madison. He worked as a Research Engineer at SAIC Inc. prior to becoming an attorney.
Representative Cases
University of Virginia Patent Foundation v. HAMILTON COMPANY, et al., No. 3:13-cv-00033-NKM-RSB (W.D. Va.) and HAMILTON COMPANY, et al. v. University of Virginia Patent Foundation, IPR Nos. 2014-01054, 2014-01058, 2014-01060, 2014-01062 (PTAB). Represented Hamilton Storage in case involving robotic cryogenic storage systems for biological samples. Resulted in settlement of court case and dismissal of IPR after favorable rulings by the PTAB.
NATIONAL PASTEURIZED EGGS, INC., et al. v. Michael Foods, Inc., et. al., Nos. 3:10-cv-00646-WMC and 3:11-cv-00534-WMC (W.D. Wis.) Represented NPE in case involving shell egg pasteurization. Michael Foods found to infringe NPE's patents and Michael food's patents found invalid. Injunction and damages awarded.
DOUGLAS DYNAMICS, LLC v. Buyers Products Company, No. 3:09-cv-00261-WMC (W.D. Wis.), Appellate Case Nos. 11-1291 and 15-1263 (Fed. Cir.). Represented Douglas in case involving snowplow technology. Case involved two trials and two appeals to CAFC with favorable results. Buyers found to infringe three patents. Injunction and damages awarded.
Electromotive, Inc v. MERCURY MARINE, No. 1:06-cv-01139-GBL (E.D. Va.). Represented Mercury Marine in case involving digital engine timing systems. Case settled after favorable jury verdict.
Stone Industry Recycling et al. v. BECKART ENVIRONMENTAL, No. 2:05-cv-01033-PJG (E. D. Wis.). Represented BECKART ENVIRONMENTAL as patent defendant in case involving stone water reclamation. Case settled.
Omax Corporation v. FLOW INTERNATIONAL CORPORATION, No. 2:04-cv-02334-RSL (W.D. Wash.). Represented Flow International in a patent infringement case involving water jet cutting technology. Case settled prior to trial.
SHURFLO PUMP MANUFACTURING COMPANY, INC. v. EXEL NELSON ENGINEERING, LLC, No. 3:01-cv-00336-JCS (W.D. Wis.). Served as expert witness.
Int'l Pipe Machinery v. CONCRETE TECHNOLGY, et al., No. 2:98-cv-00530-RTR (E.D. Wis.). Case resulted in favorable settlement for client after favorable ruling on summary judgment motion.
Bemis Mfg. v. EURO UNITED, No. 3:98-cv-00613-BBC (W.D. Wis.). Tepresented EURO UNITED in design patent case. Case resulted in favorable ruling for client after bench trial.
Lough v. BRUNSWICK, No. 8:1992-cv-799 (M.D. Fla.), 86 F.3d 113 (Fed. Cir. 1996), 103 F.3d 1517 (Fed. Cir 1997) (en banc). Represented Brunswick. Lough's patent found invalid on appeal.
GREAT NORTHERN v. Henry Molded, No. 2:92-cv-00386-TTE (E.D. Wis.). Represented Great Northern. Henry Molded's patent found invalid by jury.
MARQUIP v. Martin, No. 3:88-cv-04430-FMS (N.D. Cal.). Represented Marquip. Won jury verdict and damages.
Representative Patents
U.S. 5,963,651 - Adaptive Acoustic Attenuation System Having Distributed Processing and Shared State Nodal Architecture
U.S. 6,061,637 - Method of Determining Knock Resistance Rating For Non-Commercial Grade Natural Gas
U.S. 6,124,145 - Micromachined Gas-Filled Chambers and Method of Microfabrication
U.S. 6,161,384 - Turbocharger Control Management System Throttle Reserve Control
U.S. 6,361,025 - Steam Injection Heater with Transverse Mounted Mach Diffuser
U.S. 6,505,057 - Integrated Vehicle Voice Enhancement System and Hands-Free Cellular Telephone System
U.S. 8,623,603 - Full COLD-PCR Enrichment with Reference Blocking Sequence
U.S. 9, 163,869 - Tube Picking Mechanism with an Ultra-Low Temperature or Cryogenic picking Compartment
U.S. 8,372,356 - Manually Directed, Multi-Channel Electronic Pipetting System
U.S. 9,173,988 - Sensor Clip Assembly for an Optical Monitoring System
U.S. 9,220,903 - Optimization of Pacemaker Settings with R-Wave Detection