Intellectual Property Attorney Services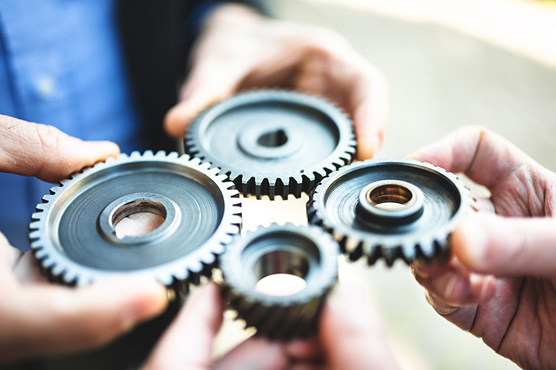 Andrus provides a diverse range of IP procurement and portfolio management services. We serve clients in matters related to all types of IP assets, including patents, trademarks, copyrights, litigation, and trade secrets.
Our attorneys are highly experienced in developing and executing global IP strategies. Our firm handles the prosecution and maintenance of patent and trademark portfolios for a variety of clients – from large, multi-national corporations to research universities and start-ups. We operate with a commercial focus so that our clients can make timely and cost-effective decisions regarding their IP assets. Being a medium-sized firm devoted exclusively to IP allows us to provide our clients with a high level of personal service on a cost-effective basis.
Our firm also has an extensive litigation practice, led by highly experienced litigators. We comprehensively address all phases of litigation with a blend of technical skill and courtroom experience. We have served clients in patent, trademark, and copyright actions in district courts and federal appellate courts, post-grant proceedings before the Patent Trial and Appeal Board, trademark opposition and cancellation proceedings before the Trademark Trial and Appeal Board, and arbitration and mediation proceedings.
In addition to IP prosecution, maintenance and enforcement, we assist clients in all manner of IP transactional matters and counseling, including negotiating and drafting licenses and other agreements, and preparing written opinions regarding due diligence, freedom-to-operate, and non-infringement issues.
In order to provide intellectual property services throughout the world on a cost-effective basis, we have developed close relationships with legal associates in foreign jurisdictions and we invest significant time and resources staying up-to-date on global intellectual property issues.
To complement our full range of IP services, our attorneys also have a diverse range of technical backgrounds in the fields of biology, biochemistry, biomedical engineering, biotechnology, chemistry, civil engineering, computer software and hardware, electrical engineering, electronics, fluid dynamics, mechanical engineering, medical devices, metallurgical engineering, molecular biology and genetics, pharmaceuticals , and physics. This well-rounded technical expertise allows us to serve clients in a variety of industries.
In addition, many of our attorneys are former engineers or have experience as in-house counsel, making them acutely aware of our clients' perspectives and needs. We take care to understand how a client's IP portfolio ties-in to their larger business goals.